Vehicle Compliance is a compulsory part of Automotive and Aircraft design.
CAVA (CATIA Automotive Extensions Vehicle Architecture) provides the solution to efficiently and confidently validate the compliance of your vehicle design and architecture against international standards and regulations.
Available as a CATIA V5 or 3DEXPERIENCE enhancement, CAVA is successfully used by OEMs and suppliers world-wide and can be installed as a complete solution or as individual sub products for specific application areas. The various CAVA products analyse crucial vehicular data such as impact zones, driver visibility, passenger positions, and windscreen wiper areas.
Benefits of Validating Vehicle Compliance with CAVA
Complete Reliable Solution for Legal Compliance
Select a relevant standard easily from a list within the platform to check your vehicle model against. No need to leave the platform to locate guidelines or to make any subsequent design changes in order to meet requirements following a compliance failure.
Operational Time & Cost Savings
The ability to build, validate and amend digital vehicle models within one platform eliminates the need for costly physical prototypes to be created.
Standardized
Methodology
Keep the key design parameters and analysis features integrated in the design data during complete development cycle.
Supports Virtual Homologation
Homologation divisions receive reliable and validated data from product development, ensuring the compliance of legal provisions throughout the whole process. More efficient procedures of system analyses and type approval testing.
Key Features & Capabilities
CAVA Products
CAVA is available as a complete product or as individual sub products for specific application areas:
Integration into CATIA
CAVA is integrated into CATIA as a separate V5 workbench or 3DEXPERIENCE App.
CAVA features are stored directly with the CAD data.
Working in part and product context.
Automatic feature update on change of any input parameters or changed geometry.
Input and output parameters are accessible through regular CATIA formulas.
Configurable and Open
Supported Standards are available as readable xml file.
You can create your own adapted company-specific standards easily.
Export your results as regular CATIA Geometry for downstream applications, readable without CAVA.
Create textual, excel and drawing reports using customizable report templates.
V5 Batch Capability
CAVA V5 Batch update is available as a separate floating YLC license which will be exclusively used during the batch process. This license enables customers to execute batch updates for all existing CAVA features.
Update existing CAVA features in a CATPart during a batch process
With the license it is possible to update CAVA features of all types.
Process long running analysis at convenient times or overnight
Make efficient use of high perfroming hardward by avoiding idle time.
During batch runtime your regular CAVA licenses stay free for interactive use like regular CAVA work or preparing CAVA features for the next CAVA batch run.
Easy to use with simple batch file structure
Applicable to all CAVA features
CAVA for Aerospace
Ensure Compliance of your Aircraft Design in CATIA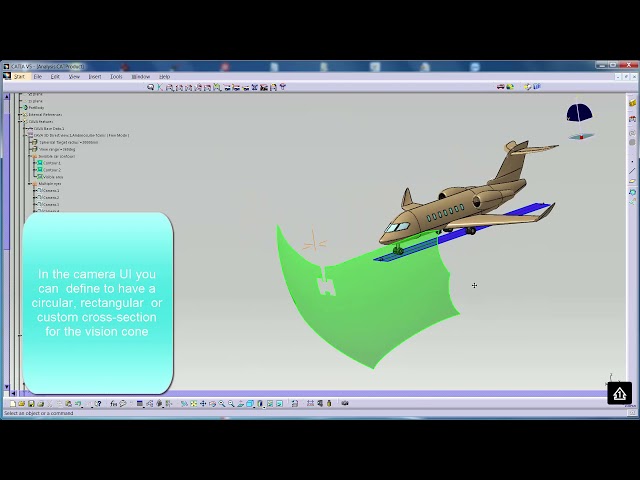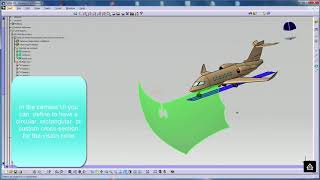 Do you want to ensure your Aircraft designs comply with important industry requirements?
With specific use cases successfully applied in the aerospace industry, CAVA for Aerospace enables the calculation of vision fields and obscuration plots of cameras and sensors on an aircraft, directly within the CAD system.
What Our Customers Think..
In a recent project, we saved close to 1000 design hours versus traditional methodologies in the first year alone thanks to CAVA Vision.
The implementation of CAVA at Ford Motor Company started in 2007 and was seamlessly integrated into the global company system of CATIA V5. Today, about 100 CAVA users around the world work with the software for global product management in the US, Brazil, Germany, UK, Turkey, Australia, China and India. It is rolled out in several departments.
Arrange a demonstration with a member of our team who can show you how the core features and functionality can help address your business challenges.